Shop Tour
The Fritz Bros Shop and Personnel
The Shop
It's where all the magic happens. We keep it at a perfect 50% humidity in here and use modern climate control to maintain optimal temperatures for our work. If we aren't using industry leading hardware and tools made by some of our dear friends, we built it ourselves. We have used just about every off-the-shelf guitar crafting tool and sometimes, our custom 'machines' simply do the job best.
Each of my guitars is hand-made by me from the bottom up. There is no assembly line. Each piece is a labor of love.
What does the term hand-made really mean? At Fritz Brothers, it means we virtually do it all except grow the trees and melt the steel. We select and cut all the rare woods necessary for truly unique sounds and handcraft our patented stainless steel hardware that we incorporate into every piece.
State-of-the-art equipment combined with patented technology to put the very best playing experience in your hands
The Crew
Let me introduce some of the other folks who help make our vision a reality, starting with the irreplaceable electronics Research and Development team of Joe GoForth and Calvin Turnbull. Joe is an electronic chip designer from Silicon Valley and Calvin a record producing engineer from Los Angeles. Our advertising and web service is expertly handled by Marlene GoForth and our new web site is being developed by Will Regan of Dreamedia.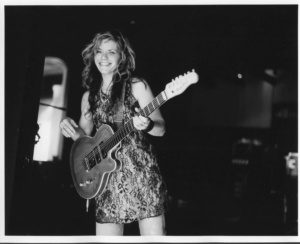 Christy Wells Fritz

Besides being an accomplished artist and musician, my wife Christy is the real whip- cracker here who makes sure we all are on the same page and on schedule—not to mention home schooling our two beautiful kids, Emerson and Greta, and writing, selling and keeping the books in order. Christy's constant vigilance and boundless energy are a large part of the synergy that makes up each Fritz Brothers Guitar.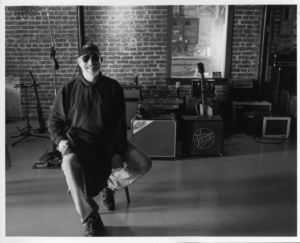 Roger Fritz

It's difficult talking up yourself without sounding like an egotistical jerk. Please just know that for over thirty-five years I have devoted my life to building world-class instruments and so should let our guitars "speak" for themselves. I'm confident you will find their performance limited only by your own talent and creativity…but then, FRITZ BROS. GUITARS make you sound better than you are. Buy my product!